A letter from Principal Nhu Do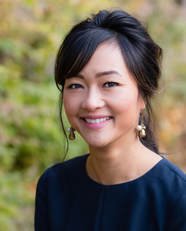 Dear Parents, Students, and Community Members:
I am honored to serve as your principal and look forward to working with the dedicated and talented staff, students, and families of Washtenaw International High School and Middle Academy! With over 13 years of educational experience and 8 years of International Baccalaureate teaching and leadership experience, I am eager to lead our exceptional school toward continued academic excellence.
As a staff, we are committed to preparing our students to become knowledgeable, inquiring, and reflective citizens serving as empathetic ambassadors committed to a lifetime of personal, local, and global enrichment in our integrated world. We work in partnership with parents and the community to challenge students to think critically, work collaboratively, and lead compassionately.
Through the rigorous and reputable International Baccalaureate curriculum, WIHI prepares students for success in college and beyond. In three short years, the students and staff at WIHI have much to celebrate, including the #1 ranking for ACT and college readiness in Washtenaw county and the #2 ranking in the state of Michigan. Equally impressive is the supportive and collaborative culture of learning that our students, parents, and staff have earnestly cultivated at WIHI. Our school is a place where hope, creativity, innovation, and curiosity grow in abundance. Students thrive in WIHI's culture of rigor because they know we are deeply invested in their development as life-long learners.
Together, we will accomplish great things, and I look forward to working with each of you as we collectively prepare your child for success. If you have any questions, please feel free to email, call, or schedule a visit.

Sincerely,
Nhu Do
Principal
Washtenaw International High School and Middle Academy